Expo Voerman Museum Hattem – 11 November 2023 tot 31 Maart 2024 – Achterstraat 46-48. Van 11 tot en met 26 November zal ik hier ook aanwezig zijn elke Donderdag t/m Zaterdag van 11:00 tot 17:00 en elke Zondag van 13:00 tot 17:00 voor een ontmoeting voor iedereen die dat leuk vindt.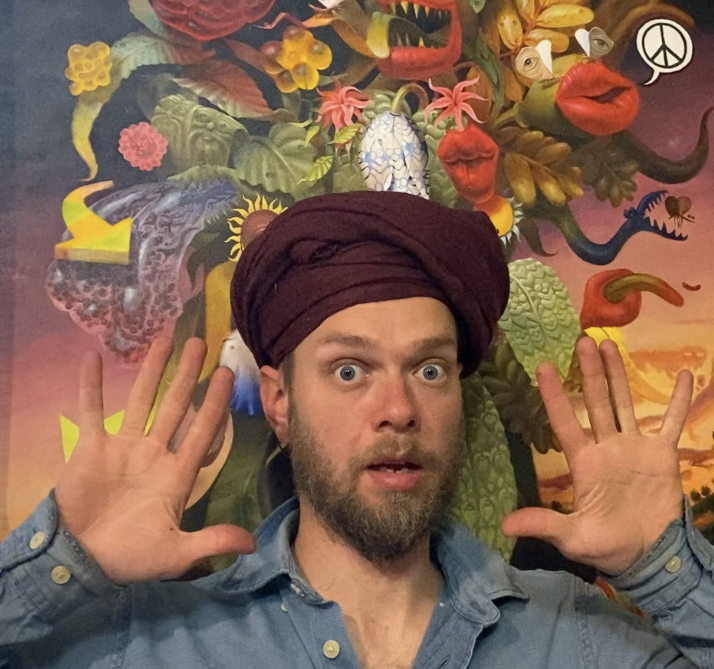 Als kind lag ik net als veel andere kinderen vaak lekker op mijn rug in het gras te staren naar de wolken. In de wolken zag ik dan allerlei vormen; gezichten, beestjes, dansende poppetjes en nog veel meer.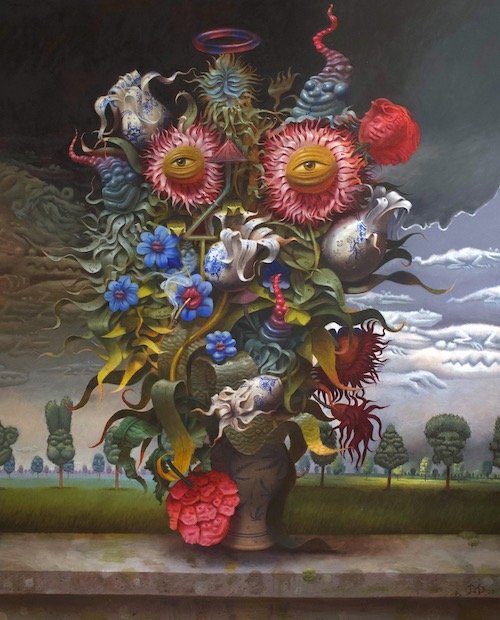 Het fenomeen van bijvoorbeeld gezichten in wolken zien wordt ook wel Pareidolia genoemd. Ik noem mijn stijl daarom "Pareidolia Surrealisme". Deze serie schilderijen is van 11 November tot 1 Maart te zien in het Voerman Museum in Hattem.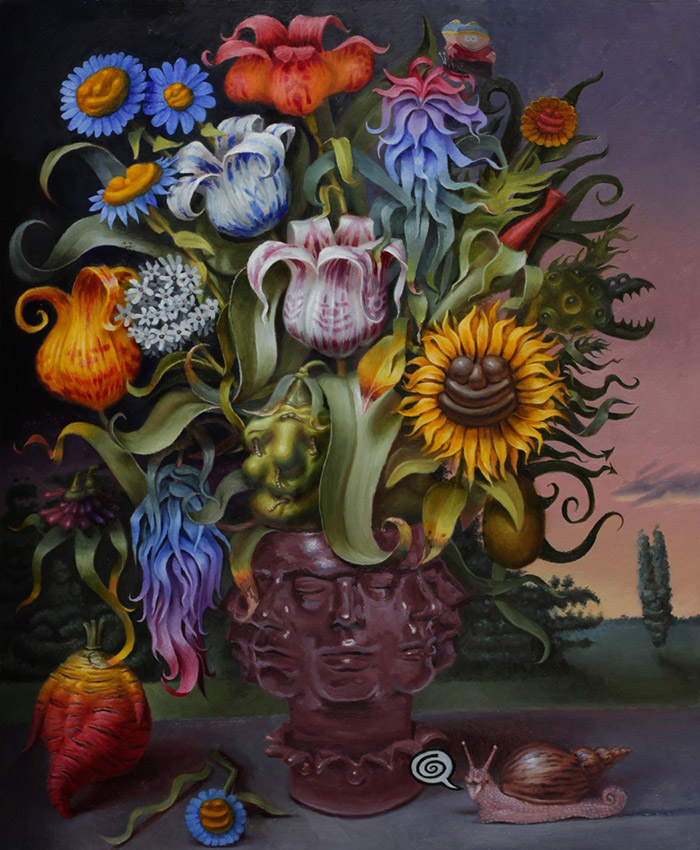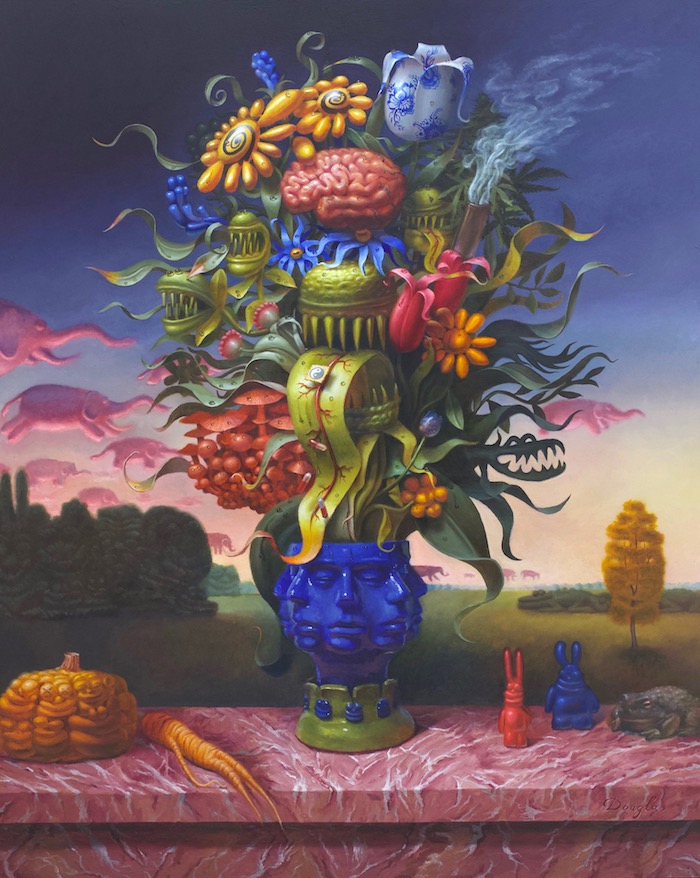 Veel mensen zeggen dat ze steeds meer pareidolia gaan zien naarmate ze meer naar mijn schilderijen kijken! mensen die mijn schilderijen in huis hebben zien vaak jaren later nog weer nieuwe verborgen vormen verschijnen.
De wolken lijken net rennende konijnen, door de bomen komen gezichten naar voren. Een luie wortel of een blije appel? Alles is mogelijk in de wereld van Pareidolia Surrealisme. 
Het portret van
Micha Palson Kat.
Samen met Bram Eijgenhuijsen in B&B vol liefde.
Sinds ik mijn atelier kocht in Zweden is er een vriendschap ontstaan met permacultuur boer Bram Eijgenhuijsen. Nu Bram mee doet aan het RTL programma B&B vol Liefde kom ik, omdat we veel met elkaar optrekken ook regelmatig in dit programma! Ik word in de eerste aflevering voor gesteld als: 'De artstieke vriend van Bram". Ook mijn kunstwerken zullen veel in beeld komen. Ontzettend leuk dat heel veel mensen dit gaan zien. Ik kan nog weinig over wat er allemaal gaat gebeuren in Bram's B&B vol liefde, maar het word in ieder geval een fantastische show! wel ga ik de komende weken en maanden het een en ander laten zien in mijn vlog's over hoe het was om onderdeel uit te maken van dit programma. Voor meer over b&b vol liefde, klik hier voor meer. 
Quick Biography
Artist Daniel Douglas (1984) finds his inspiration in the Dutch masters from the 17th century. They were the first painters to start telling a story with light. Douglas brought this theme into our modern age.
Since 2012 Douglas has been working on his series 'New Light', portraying people illuminated by the light of 21st century technology.
Daniel's work could already be seen in different galleries and museums like: Gemeentemuseum Den Haag, Kröller-Müller Museum in Otterlo, Museum de Fundatie in Zwolle, Noord Brabants Museum, Jan Van Der Togt Museum in Amstelveen and Drents Museum in Assen.